To Chatbot or Not! That's the question!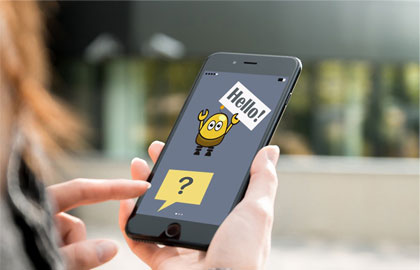 Chatbots are a hot topic everywhere. Everybody wants one, but some are not sure about the Technology since hearing the story about Microsoft Tay Robot. Like anything else in the world of AI, Chatbots are not something that anyone should rush in to deploy in production without proper analysis and training. We will talk about the real-world Use Cases around Chatbots (and there are many) as well as how we see Chatbots evolving as the new AI enabled User Interface along with Speech Tech.
One of the biggest area where Chatbots hold big potential is Customer Engagement. Customer Engagement today is all about maximizing and optimizing the potential of Digital and Physical Customer Service Channels and provide the Customers with a smooth experience. Customer Engagement broadly covers Customer Service and Customer Acquisition. Over past few decades, Companies have made huge investments in Customer Service Call Centers and recently have also strengthened their Self-Service Customer Engagement Portals. Although Self-Service portals are the holy grail for many Companies, the reality is that the Self-Service Digital layer on top of disparate internal and external systems is almost always an ongoing effort due to existing Technology debt and fast evolution of the Business. So as much as the Companies would like to automate most aspects of Customer Acquisition and Customer Service through these Self-Service portals, they still have to invest heavily in Call Centers.
Until now, the Customers have had the option to Chat or talk to a Customer Service Representative if their questions or issues were not handled by the Self-Service portals. This Machine to Human transition sometimes is a frustrating experience for the Customer. This is where AI enabled Chatbots have a potential to take the Self-Service model to the next level. The Chatbots can be initially configured and setup to understand structured as well as unstructured Customer queries and provide them with appropriate answers without involving a human. For e.g. if a Customer is unable to interact with the Self-service portal for whatever reasons, they could ask their question to the Chatbot i.e. What is my Credit Balance? The Chatbot can be trained to handle multiple variations of such questions through pre-trained data. The Chatbot can then gather the relevant Customer information, query the back-end systems (which can be accomplished by using RPA Robots or API Calls wherever available) and present the information to the Customer interactively. This entire workflow can be completed without human intervention thus reducing the Call Center costs considerably. However, the Chatbots must be properly trained to handle corner cases and handover to a human at the appropriate times otherwise a negative Customer experience can quickly erode any benefits from deploying such Technology.
Real World Use Case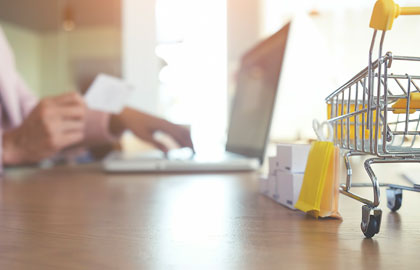 Customer is a large Retail firm. They are excited about the prospects of AI and want to get Chatbots going to service Customers. We consulted with them and found that even though they are doing a lot of Self Service enablement on their Consumer facing website, they have not utilized any Live Chat solutions so far. Their Customer Service is handled old fashioned way using 800 Number, IVR and emails.
The summary of our proposed multi-phases solution is as follows:
Deploy a Live Chat solution on public facing web site and gather Chat Data both on Customer Acquisition and Customer Engagement. This is the data that will eventually be analyzed and used to train a possible phased Chatbot deployment in the future.
Evaluate Enterprise Chatbot Products (247.ai, Chirrp.ai, IPSoft etc) vs Chatbot Platforms (Microsoft Bot Framework, Amazon Lex, Google Dialogueflow etc) Products are feature rich and pre-trained Bots but relatively higher cost of entry.
Deploy a Chatbot Proof of Concept internally to assist Customer Service Reps to assist them with resolving Calls faster. Establish ROI metrics
Once the POC is successfully completed, start deploying Chatbots in phased manner where the Bots are trained extensively on the high-volume Call Center topics such as Account Balances, Sign On issues, Product/Service inquiries etc. There is also a clear strategy to have a clean handover to a human of a Chatbot fails to answer a question or falls into a unnecessary loop.
The most important thing to realize that any AI and/or Automation project is NOT just a one-time Project but rather a "Program". AI is a progressive technology and it requires long term Management commitment.
In our next article, we will talk about how a combination of Chatbots and RPA take Customer Engagement to the next level.